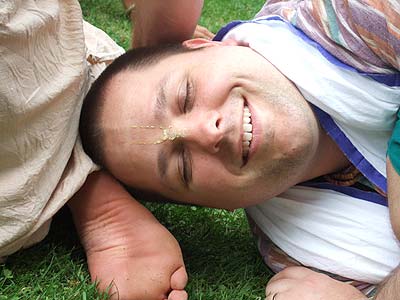 I managed this shot during a really absorbing moment on our parikarama while the devotee was deep into hearing the class. I passed the camera to Sridama Prabhu behind me and he snapped this beauty.
I've since had it enlarged to an 8″ x 10″ and framed on my wall. 🙂 😛
Can you guess whose lotus feet these are ????