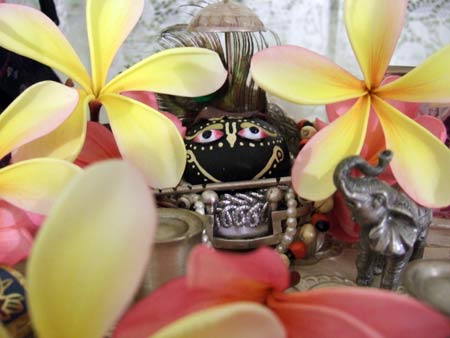 nāgo navāmbho virudo
vīrahā varado balī
go-patho vijayī vidvān
śipiviṣṭaḥ sanātanaḥ
He is the serpent Ananta (nāga). He is the cause of new rains (navāmbha). He is a tumultuous sound (viruda), the killer of heroic warriors (vīrahā), the giver of benedictions (varada), powerful (balī), the Lord who follows the path of the cows (go-patha), victorious (vijayī), wise (vidvān), effulgent (śipiviṣṭa), and eternal (sanātana).
– Sri Gopala-sahasra-nama – Text 23